The Principals of Self Storage Zone
is the co-founder and CEO and President of Self Storage Zone. She has developed self storage facilities in the Washington Metropolitan Region for the past 23 years. Ms. Tipton identifies and secures the sites and with her team, analyzes the project costs, oversees the design, engineering, and operational information to determine the economic feasibility of each of the projects. She oversees the management company for the self storage projects, SSZ Management, LLC, during lease-up and operations. Along with her partners, she has developed, owned and managed over 3,200,000 square feet in 30 self storage projects in Maryland, Virginia, the District of Columbia, New York, and New Jersey.
Ms. Tipton worked for The Evans Company for 10 years where she was Vice President of Finance and Acquisitions, responsible for structuring debt and equity for the development of large office buildings and negotiated several full building leases with GSA. Before becoming involved in real estate development, Ms. Tipton practiced as a CPA with Reznick, Fedder and Silverman, the precursor to CohnReznick, specializing in taxation, particularly real estate, where she structured real estate acquisitions and syndications as well as performed tax planning for partnerships, corporations and individuals. She also practiced as a CPA in the National Tax office of Ernst and Whinney as well as a general tax accountant at Arthur Andersen at the beginning of her career.
Ms. Tipton graduated from the University of Georgia with a Bachelors Degree in Accounting as well as a Masters of Tax in Accounting. Ms. Tipton is currently on the Advisory Board of CubeSmart, the 4th largest Self Storage REIT and is on the Boards of numerous Non-Profit organizations. Diane is a 2009 recipient of the "Women Who Mean Business" Award.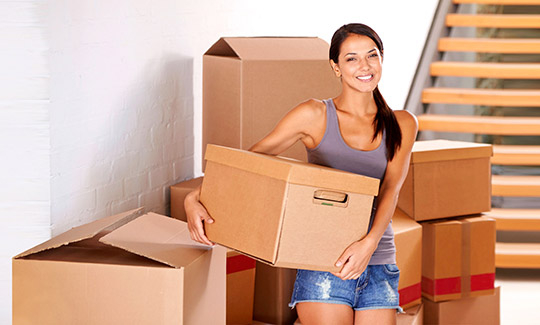 is a co-founder of Self Storage Zone and has been a real estate developer and owner for 38 years.  In that time, he and his partners at The Evans Company and subsequently at SJM Partners Inc.and Self Storage Zone have developed approximately 4,000,000 sq ft of office space, 2,000,000 sq ft of residential properties, 5,000,000 sq ft of self storage projects, 1,200,000 sq ft of retail space and 500,000 sq ft of industrial product.  Many of the office projects were headquarters or regional campuses for Fortune 500 tenants or Government Agencies. Retail projects include developing stores for K-mart, Costco, Builders Square, drugstores and four grocery anchored shopping centers.  Further, Mr. Garchik is a principal in the GW Bridge redevelopment project in Manhattan that includes approximately 120,000 sq ft of new retail development.  Residential developments include high-rise luxury rental projects in Washington, DC and Baltimore and student housing at the University of Maryland as well as affordable housing units across the US in joint venture with MRK Partners, Inc.  Self storage projects developed include 24 properties in the northern New Jersey and New York City metropolitan area, 12 properties in South Florida and 20 properties in the Washington, DC market.
In addition, Mr. Garchik and his associates have master planned over 10 million square feet of mixed use office parks in Northern Virginia, the Maxwell House Coffee 1,200,000 sq foot mixed use development in Hoboken New Jersey, a 605 unit Brickell Avenue high rise complex on Brickell Avenue in Miami and several residential golf course communities.
Mr. Garchik serves on the board of several non-profit institutions.  He holds a Bachelor of Science and M.B.A. degree from the Wharton School at the University of Pennsylvania.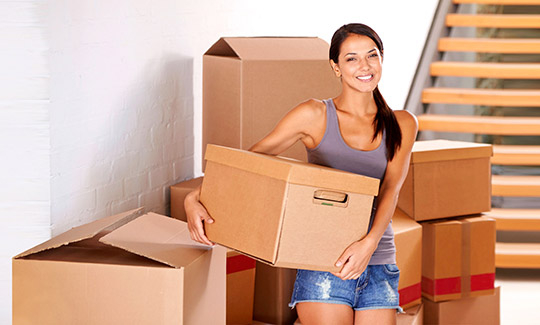 is Chairman of the Board and co-founder of Self Storage Zone, a self storage platform that developed and acquired in excess of three million square feet of self-storage facilities valued at more than $400 million in the New York, Washington, DC metro and Florida markets.  Self Storage Zone is in process of developing six new facilities in Washington, DC metro market valued in excess of $120 million at completion. He joined forces in 1996 with Diane Tipton and Steve Garchik to launch a self-storage platform to counter the cycles inherent in the office market. He has focused on developing and maintaining a capital structure conducive to the long-term success of Self Storage Zone.
Mr. Czekaj is also a founding principal and manager of Cambridge Holdings LLC.  Mr. Czekaj has an extensive background in commercial real estate including development, project and portfolio financing, asset acquisition/disposition, as well as asset/portfolio, restructures. He has been instrumental in the development, financing, acquisition, and structuring of over $6 billion of commercial real estate. Mr. Czekaj has structured the development and acquisition of in excess of 14 million square feet of office and industrial product on behalf of partners and clients. In addition, he was instrumental in restructuring a $1 billion-plus commercial and residential portfolio concentrated in the Mid-Atlantic, Southwest and Florida markets. 
Mr. Czekaj is an alumnus of Rutgers University, where he graduated Summa Cum Laude and Phi Beta Kappa. He then attended The Fletcher School of Law and Diplomacy, Tufts University and obtained his MBA from the Harvard Graduate School of Business Administration. Mr. Czekaj is a member of NAIOP. Mr. Czekaj served for nine years on the Board of Trustees for Rollins College and served as a  board member of the Stimson Center, ranked among the top 20 think tanks in the United States through 2018.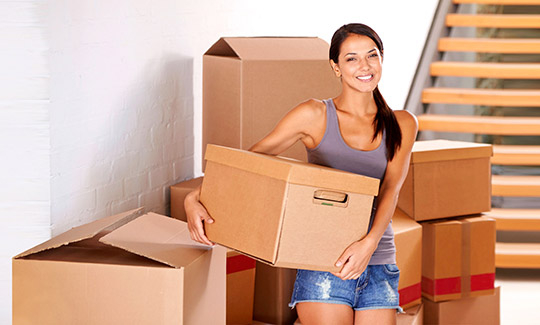 Trey Burke
has over 24 years of experience in construction and development of real estate. In his career he has been involved in all aspects of development with expertise ranging from acquisitions, feasibility, project planning, through construction for millions of square feet of retail, office, multifamily, mixed–use and self storage projects. Mr. Burke joined SJM Partners in 2004 and currently serves as Senior Vice President of Development and Construction. He is also a Partner in many of the  real estate projects he is involved with. Mr Burke is responsible for the planning and execution of the company's development and redevelopment projects as well as defining and executing capital improvement projects within the SJM portfolio and for Self Storage Zone. He has managed the development and construction of millions of square feet of complex ground up projects as well as renovations of residential, commercial, mixed-use and self storage projects.
Prior to joining SJM Partners, Mr. Burke was a Development Manager for Vornado/Charles E Smith, the Washington DC division of Vornado Realty Trust, where he worked on various phases of planning and project execution for the construction of approximately three million square feet of urban office, retail and multifamily residential space. Additionally, he has previous construction experience from his time at Foulger-Pratt Construction and Harkins Builders where he was responsible for field operations and project management of numerous commercial, residential and mixed-use projects. He holds a B.S. degree from James Madison University.
Chris Potash 
reunited with Self Storage Zone Management, LLC in 2009 as the Vice President of Storage Operations overseeing the management of our self-storage properties along the east coast. After a successful career in the motion picture industry, Chris started in the self storage industry more than 20 years ago as a District Manager with Storage USA in the Washington, DC area and quickly rose to the position of Regional Manager for the Northeast. He has worked for several other self storage operators including a major REIT,  regional self storage companies, Storage Plus and Storage Post, and with a Third-Party management company, U Store It. Throughout his career he has managed in excess of 300 properties in 18 states and the District of Columbia and has testified as an expert witness before various Zoning Boards.  At Storage Post, he helped to form a start up Management Company overseeing management and development of properties in the Metro New York City area after its operating partner stepped aside.  Prior to returning to Self Storage Zone, he worked for U Store It Trust (now Cubesmart) as the Divisional Vice President overseeing 110 locations from New York City through Florida. He prides himself on his ability to successfully take on the challenge of struggling properties and turn them into viable assets.
Chris is a current board member of the Maryland Self Storage Association, a past president of the New Jersey Self Storage Association and a former board member of the New York and Florida Self Storage Associations. He has also been involved in the management and acquisition of self storage facilities in Australia and England.